As a recent report by the IEA shows, the global share of renewables in energy maintains a significant growth pace. Between 2019 and 2020, there was a rise from 26% to 28%. Despite this increment driven among other factors by cost competitiveness against other sources of energy, the unpredictable nature of renewables remains a serious drawback for the profitability of projects. Alternative energy is not like conventional fossil fuels that allow for absolute predictability during generation. Dependence of these sources on weather makes them volatile.
Aging assets and faulty maintenance are also making renewable generation equipment unreliable. A large percentage of the assets you see out there are underperforming. The big question is: Why are numerous investors and operators not taking advantage of quality data service they could access easily and get the right levers to improve performance?
Optimize your renewable energy investments and make better decisions with data quality service provided by QBI Solutions.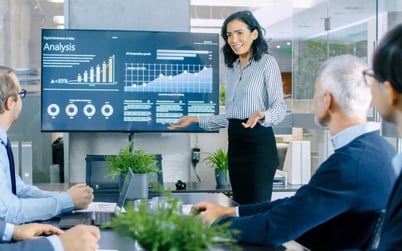 Fig 1: Renewable Energy Data Management Key to Successful Projects
Data Quality Outlook
Data quality and development of renewables are intertwined. Asset competitiveness is quintessential to the development of the industry and this competitiveness is a factor of technological development and asset management optimization. The volatile nature of the energy source must be compensated by flawless operations, immediate reaction to technical problems and rich data to optimize asset acquisition and maintenance.
Despite 2020 being desolate in many respects, renewables look in good shape. According to a recent report by the IEA, the impact of coronavirus on the growth of renewables is insignificant. Forward thinking firms in the sector must be strategizing on how best to satisfy their customers.
Based on the trend for property owners to adopt "green" technologies and practices, service providers will be obliged to adopt artificial intelligence (AI) to promote accountability and transparency in the supply chain, resulting in overall service quality. In light of this, I opine that data quality will be at the forefront in 2021.
Optimized Management with Data Quality
Why is the renewable energy sector not focusing on data quality enough? Huge amounts of data from renewable energy assets are available to technologists, operators and owners. Most of these data is of poor quality or is untouched. It is still not in intelligent form.
Error-free data can benefit the energy market through minimized risks, reduced costs and enhanced efficiency. Smarter renewable energy operations minimize downtimes, reduce lifecycle costs and maximize energy generation.
If you are still unsure whether to get data quality for your business, it is important to remember that the devil is in the details. Don't miss the opportunities provided by digitized data. Cutting costs is okay, but data quality service is equally important for healthy operations, yet cost-effective. Improving existing RE assets can be a game changer, especially if it is about enhancing power generation accuracy and optimizing maintenance and management costs. For your new investment you can benefit from the power of data in supporting your equipment procurement by comparing technologies based on their actual performance data.
Reasons Renewables Need Data Quality
To show why data quality service is crucial for your RE business, consider the following serious consequences of overlooking this service:
Lost productivity

Spoiled reputation

Missed business opportunities

Increased investment and operating costs

Wrong business strategies
If you are questioning whether your way of handling data is bringing any dividends, then you are already on the path to pursuing data quality. What matters in this service ultimately is your goal. If your goal is to free your data of formatting errors, inconsistencies and redundancies, then data quality is for you.
Superior data quality service enhances success in renewable energy managers It inspires transparency and adheres to compliance requirements. The resulting accuracy optimizes the use of time and resources while provides unbeatable cost management levers.
Need help in achieving such for your company? Get in touch with QBI Solutions for data quality and big data services.
QBI means no rest until data is 100% clean
The RE sector has a serious lesson here. The future of power generation can only get more complex, hence there is a need for more robust and timely IT tools to secure competitiveness. Growth may come, but without data quality the profitability may be at stake.
Allow the QBI Solutions team to help you with data quality that will make managing your assets simple, reliable and value-adding.
First, we introduce automatic algorithms that allow us to fill data gaps due to communication issues or equipment failures and to discard peaks or wrong values that may impact the final KPIs that drive your business, solving 95% of the data issues. Second, we offer the service of periodical data quality manual reviews to achieve 100% of data cleanliness.